Mike Barnett: Chief Executive Officer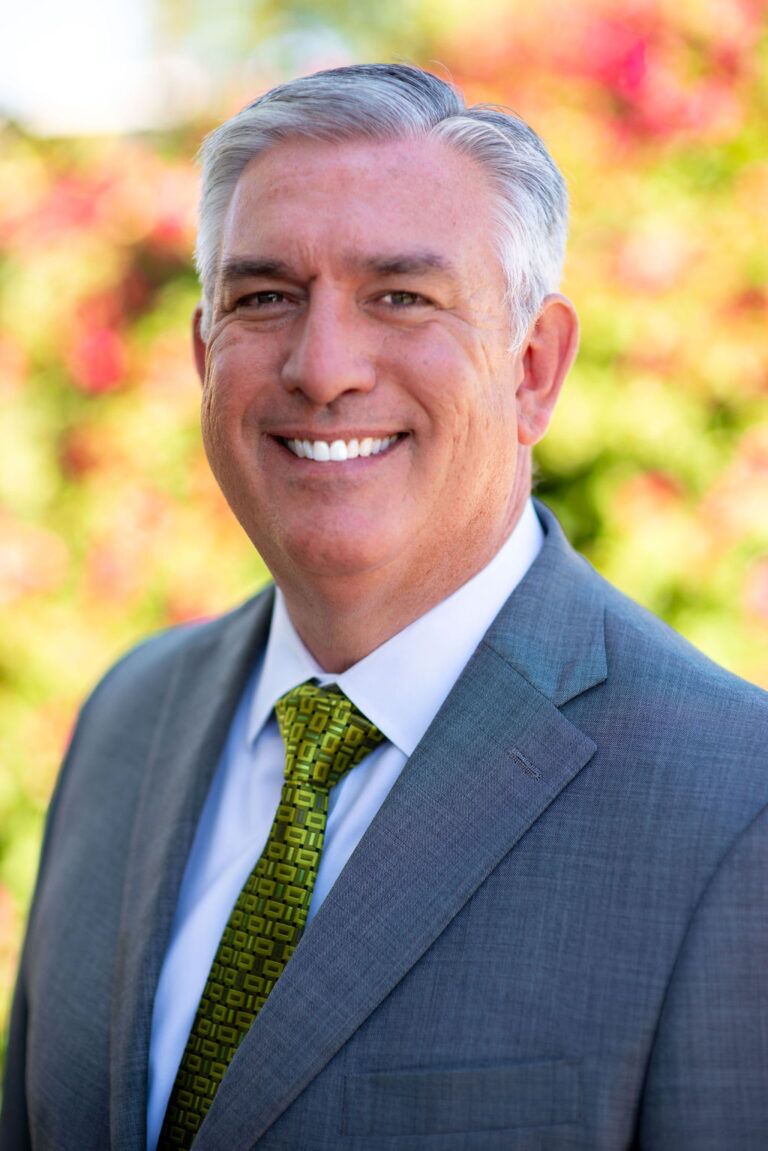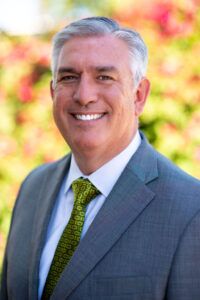 Mike Barnett comes to Casa de Amparo with more than 30 years of professional experience in the public and private sectors. As Chief Executive Officer, Barnett oversees all aspects of Casa de Amparo's programs, services, and administration. Barnett works with Casa de Amparo's Board of Directors and staff to lead the organization's strategic initiatives to help abused and neglected children and young people heal and thrive.
Barnett was commissioned as a San Diego County deputy sheriff in 1992 and rose through the ranks, leading teams of all sizes across multiple disciplines. In 2017 he was appointed as the Sheriff's chief deputy and second-in-command. As the Undersheriff he commanded the 4,500-employee organization with a budget of just under $1 billion. He oversaw the medical and mental health care needs of thousands of people in county institutions and was responsible for providing the full scope of police services to almost one million people in San Diego County. He was also responsible for providing regional support including jail and court systems, a nationally accredited crime laboratory, along with aviation, and emergency services to the San Diego region.
Mike is a graduate of San Diego State University and has completed the Police Executive Research Forum's Senior Management Institute for Police in Boston and the FBI's National Executive Institute in Virginia. He has collaborated with domestic and international partners on numerous initiatives.
Scott Ryder: Chief Financial Officer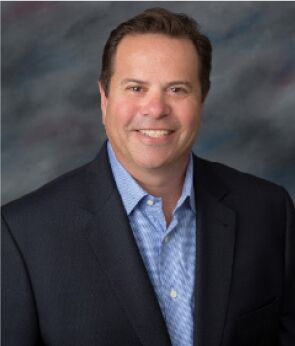 As CFO, Scott Ryder is responsible for directing the fiscal functions of Casa de Amparo. He has 25+ years of executive leadership experience in finance and operations in the non-profit and for-profit sectors
Before joining Casa de Amparo, Scott Ryder was the CFO of Motivating the Masses, Inc. whose mission is to help clients develop the strategy, motivation, and accountability required to succeed in their business and personal lives. He also served as CFO for The ManKind Project USA, a global nonprofit charitable organization with nine regions around the world. Previous to his work at The ManKind Project USA, Scott was the COO / CCO for McGladrey Capital Markets, a global mid-market investment bank. During his tenure, the company sold more than 300 companies and generated more than $8 billion in liquidity for its clients.
Scott earned an M.B.A. from the Paul Merage School of Business at U.C. Irvine, and a Bachelor of Arts degree in Economics from University of Redlands. He lives in Carlsbad with his wife Lisa, son Wyatt, daughter Nora and their dog, Apollo.
Katherine M. Karpé, CFRE: Director of Development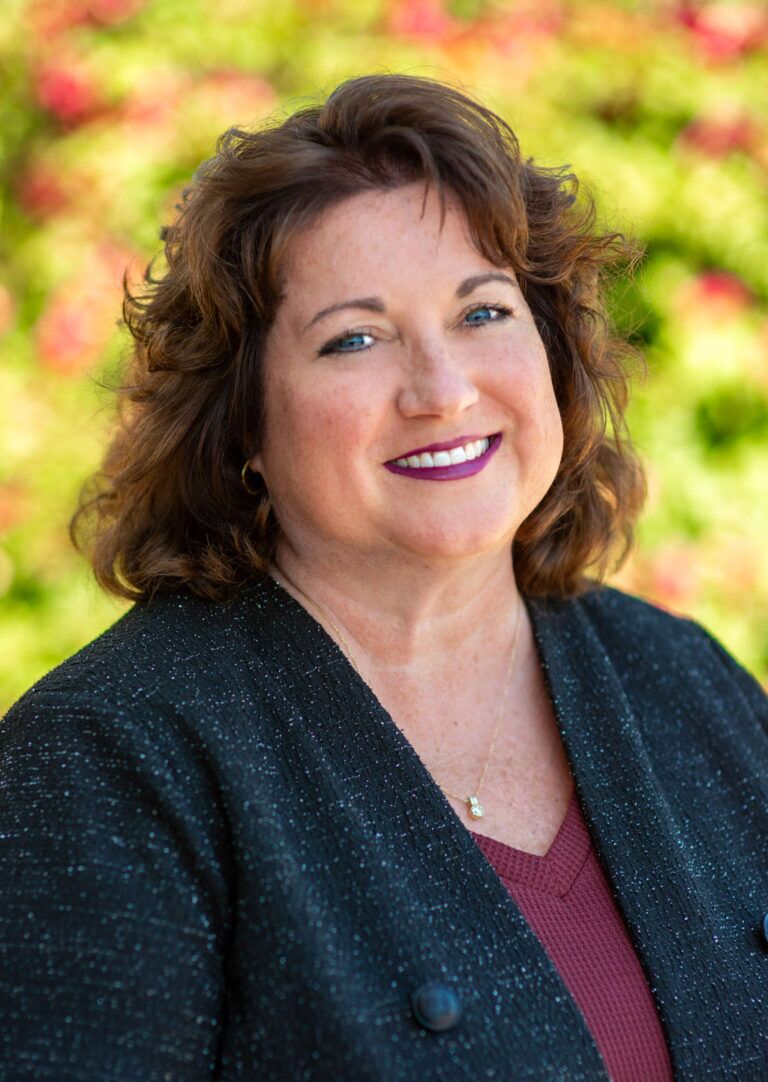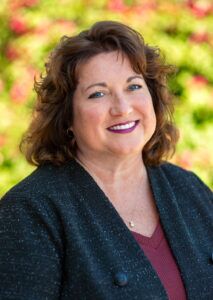 Director of Development Katherine Karpé, CFRE, is an influential and prominent champion of children who has spent two decades partnering with forward-thinking organizations to solve the needs of underserved children and youth. She has dedicated her time, talents, and fundraising experience to Casa de Amparo since 2003. Through vigilant stewardship and strategic planning, Kathy oversees the Development Department responsible for providing reliable financial, volunteer, and visionary solutions to aid children, and for in-kind resources to support Casa de Amparo's mission.
Kathy oversees all fundraising and leads a development team responsible for capital and major gifts efforts, grant writing, all levels of donor relations (individual, corporate, foundation), special events, volunteer recruitment, marketing and public relations, and gift drives. Kathy's excellent interpersonal expertise, human resource management skills, and social intelligence make her a results-driven leader, evident by her 2018 Spirit of Carol Sigelman Award, presented to her by the North County Philanthropy Council in celebration of her effort to help others in North County San Diego. Through Kathy's strategy and vision, she is guiding the development team toward greater impact.
Kathy has been a member of the Association of Fundraising Professionals for more than 20 years. When she's not out making the world a better place for the Casa kids, she is with her husband, raising a teenage daughter, or enjoying time as a dog mom.
Erin Gospodarec, BA, Associate Executive Director of Operations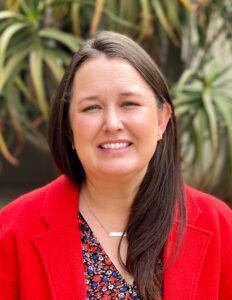 Erin Gospodarec has held many key positions at Casa de Amparo since joining the organization in 2006. She has worked as the Grants & Major Gift Officer, Development Manager, Director of Quality Assurance and has been in her current role as Associate Executive Director of Operations since 2021. In her current role, Erin provides organizational support to programs to ensure compliance with applicable regulations, accreditation standards, and contractual obligations. Erin also serves as Casa de Amparo's Privacy Officer and oversees the organization's trauma-informed policy and procedure development. Her passion for ensuring that children and families have access to safe, high-quality, effective behavioral health care guides her commitment to creating efficiencies in agency-wide systems that provide accountability and continuous compliance.
A native of San Diego, Erin attended the University of San Diego, where she received a Bachelor's in English and was a member of the Torero's NCAA Division I Softball team. After graduating, Erin joined Casa de Amparo and continued working with USD's Softball program as a Pitching Coach until 2014. Today, Erin spends her time enjoying San Diego with her husband Todd, son Jackson, and dog Beaux.
Denisse Lucero, Director of Residential Services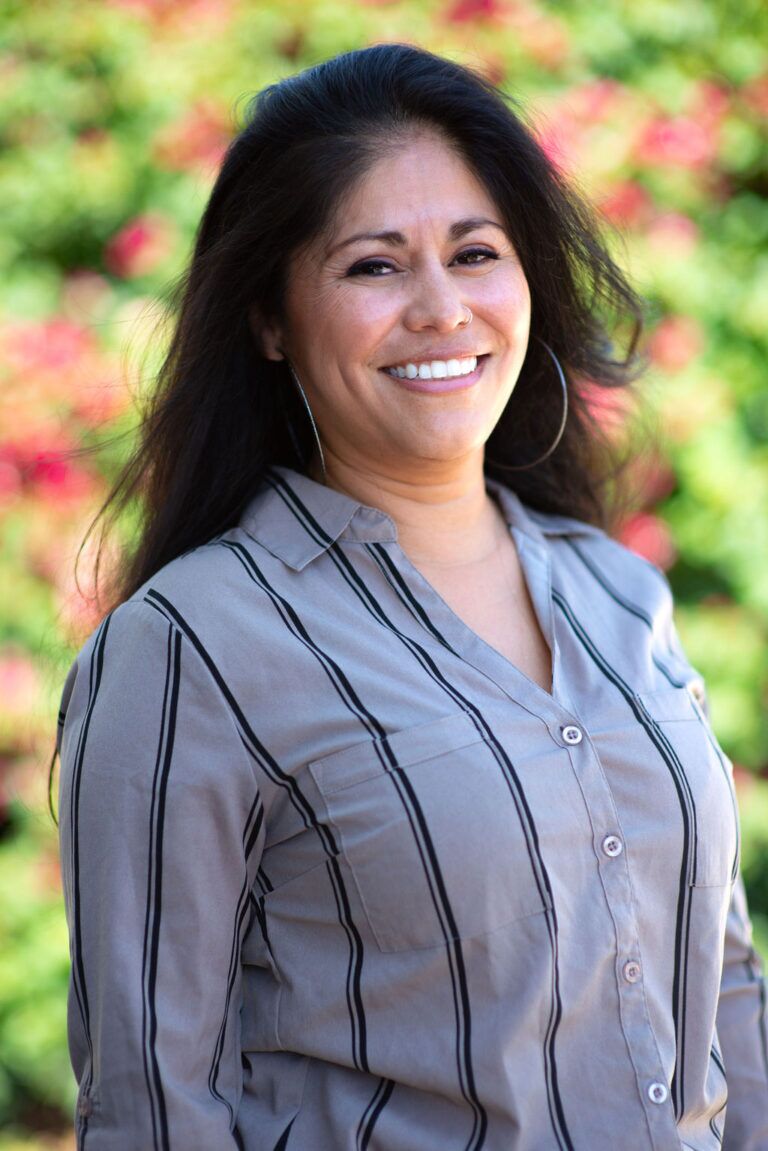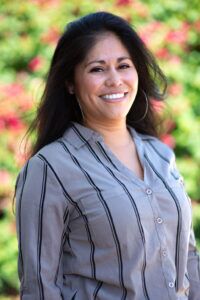 Casa De Amparo prides themselves on having leaders with not only the knowledge, but the understanding and passion for children that they serve. With more than 15 years of experience in foster care, residential, wraparound and social services, Casa De Amparo's Director of Residential Services Denisse Lucero builds strong relationships with foster children and youth by providing consistent support to both children and staff. She is a graduate of California State University, San Marcos with a Bachelor of Arts in Human Development and a mother of two. Her passion for working with at-risk youth, seeing their positive outcomes and being a part of their permanency planning always keeps her coming back. She leads a diverse staff and sets the pace for data driven innovative and solution-based work. She fosters direction that is passionate, people-first and supports culturally sensitive efforts to meet the needs of the child, the families, and the staff each day.
Heather Jenkins, M.A., CFRE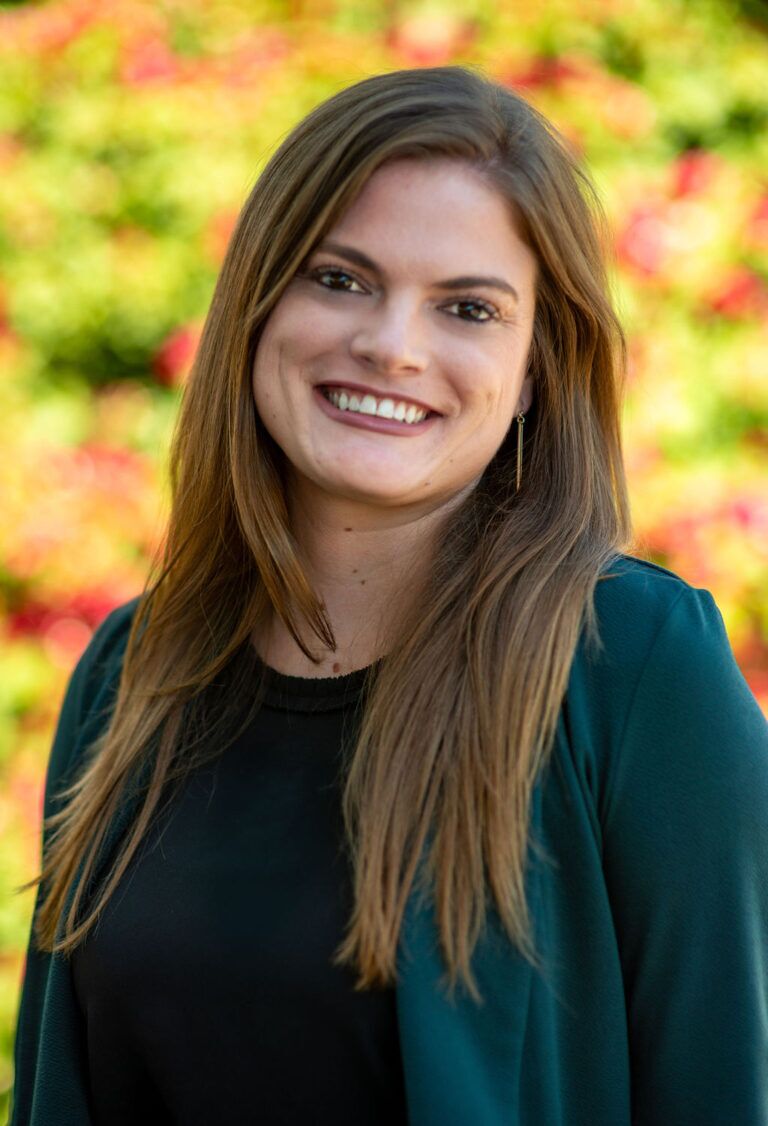 Director of Donor Relations, Heather Jenkins, has over 12 years of fundraising experience and has been with Casa de Amparo in this role since 2019. Previously she was the Development Associate from 2013-2015. In her current position, she focuses on ensuring Casa de Amparo's donors have meaningful partnerships with the organization while raising general operating and Capital funds. She is responsible for the oversight of the Grants and Board Relations Manager.
Prior to re-joining Casa de Amparo, Heather worked for two different national healthcare fundraising organizations focusing on peer-to-peer events and major gifts. She obtained her Master's degree from the University of San Diego in Nonprofit Leadership and Management, is a member of the Association of Fundraising Professionals, and holds the Certified Fund Raising Executive designation.
As a native San Diegan, Heather enjoys sunset walks along Sail Bay and spending time with her family.
Debbie Slattery (03/06-12/24)
Senior Vice President & Business Center Manager, California Bank & Trust
Vanessa Negrete (08/18-12/24)
Attorney, Negrete Law Group, P.C.
Kayleen Huffman (10/13-12/25)
CFO, Bassett Home Furnishings
Michele Lambert (08/22-12/25)
CFO, Vista Community Clinic
Michael Platis (03/07-12/24)
Senior Project Manager, Cumming Construction Management
Liese Cornwell (05/17-12/25) | Vice President of Strategic Partnerships, San Diego International Film Festival
Marilou Dela Rosa (10/09-12/24) | Owner, Access Care Culture of Caring
Kerry Forde (07/2023-12/2026) | Chief Operating Officer, Kaiser Permanente
Jim Grant (8/12-12/24) | President, Grant General Contractors
Katharine Krul-Manor (08/2023-12/2026) | CEO & Founder, KKM Leadership
Dr. Jon Montgomery (06/21-12/24) | Medical Officer, San Diego County Sheriff's Department
Allen Owens (08/2023-12/2026) | Owner, Owens Training & Consulting
Jerry Stein (12/03-12/24) | Member of the Board of Directors, Stein Family Foundation
Sharon Stein (6/93-12/23) | Member of the Board of Directors, Stein Family Foundation
Alan Willingham (2/23-12/26) | Vice President of Operations, Lennar
Mary Ann Bosanac
Lou Ferrero
Stephanie Hanson
Stephen Hoffman
Paul Judge
Duffy Keys
Diane Martin
Corky Mizer
Dustin Plantholt
Jeffrey Strauss