New Directions
Casa Kids, ages 18 to 25, who are emancipated from or currently in foster care or are probationary youth, can participate in New Directions, a transitional housing program that equips youth with the necessary skills and resources to make a successful transition from foster care to independent living. New Directions includes housing and services for emancipated or current youth in foster care who are pregnant and/or parenting.
Services
Stable housing, furnishings and basic necessities
Support for overall medical and mental health
Employment, education, and career planning
Money management
Life skills training
Relationship mediation
Monthly gift cards for groceries and transportation
Emancipation funds available upon graduation
Optional matched savings program
Parenting skill-building for residents with children
Program and Facility
Started in June 2008
Fully furnished and equipped apartments in Oceanside and San Marcos
Housing for Casa Kids and their children
Eligibility and Fees
Clients are referred by San Diego County Child Welfare Services. Teens from Casa de Amparo's Residential Services may be referred as well. Potential clients can self-refer by contacting New Directions to determine eligibility. Participants contribute to reduced rent on a graduated plan.
Contact
New Directions Program Manager
760-295-4600
New Directions Office
103 Rancho Del Oro Drive, Bldg. A
Oceanside, CA 92057
Monday – Friday, 8:00 am – 5:00 pm
This program maintains on-call, 24-hour emergency case management support. Office hours for advocates are flexible.
MEET THE TEAM!!!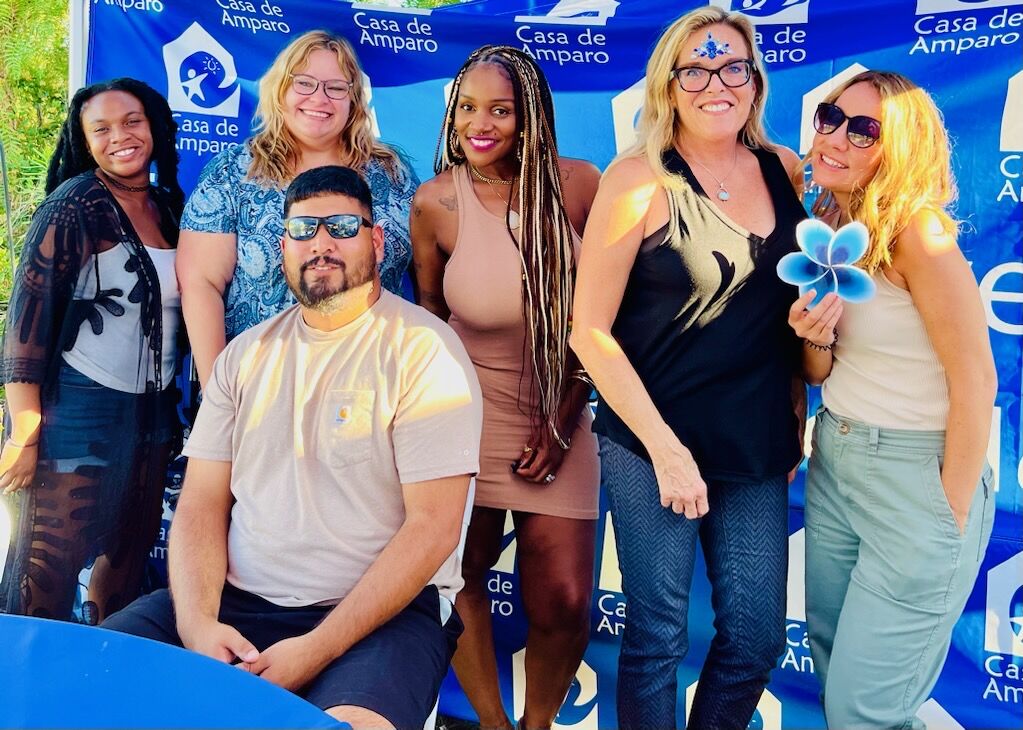 The New Directions Staff consists of a Director, Housing Coordinator, Enhanced Services Therapists, and several Advocates.
What's an Advocate? And why do I need one?
An Advocate is a strength-based word for a Case Manager. Your Advocate is for YOU! While at New Directions you will interact with your Advocate at minimum, weekly. Your Advocate will help you enroll in school, find ways to be productive, connect you with resources, transportation, assist you with household items, become your support person and operate at whatever capacity is comfortable for you. Advocates also provide individualized case management to participants that promote safety, personal wellness and resiliency and equip them with the necessary skills and resources to make a successful transition to adulthood.
Why New Directions?
New Directions Transitional Housing offers subsidized rent, educational guidance, job readiness training, access to mental and physical health care, permanency, connections to supportive adults, in-home and out-of-home life skills development, food and necessity allowance, transportation assistance, budgeting, financial literacy, parenting education, and referrals to community–based services.
What Makes New Directions Different?
New Directions is not just a housing program; with our "Steps to Success", we provide supportive services that provide participants the opportunity to focus on gaining adaptive behavioral strategies to help them succeed in life and guide them into positive human development and parenting, as applicable. At New Directions, participants are guided in the RIGHT direction.
Remind yourself of your "Why." This will serve as a compass when you start to lose focus.
Identify your triggers and coping mechanisms. Be aware of what triggers an emotional response and devise a plan.
Grow and be teachable. Always be ready for an opportunity. Your past may not be fair, but your future is.
Humble and positive attitude goes a long way. People are more willing to help you when you are kind.
Take action. Successful people don't just say what they want to do, they do it.
Casa de Amparo Diversity Statement
Diversity and inclusion are core values at New Directions. Empowering our employees and our youth to be their whole selves is our greatest advantage. This is where new ideas come from, and meaningful collaboration gets an authentic start. By bringing together people with different perspectives, diverse backgrounds, and real commitment to their own individuality, we have built a stronger business, youth with higher self-esteem and better overall outcomes. We have made a commitment to diversity and inclusion in our housing program.